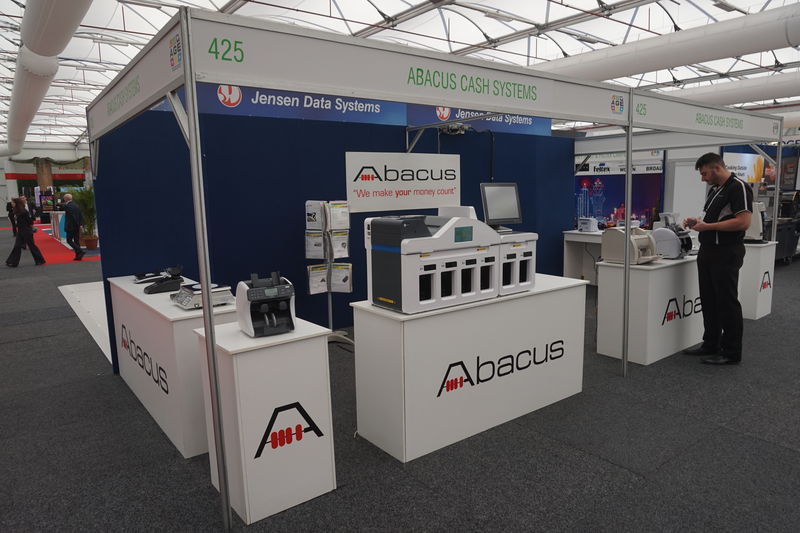 Choose an Automatic Change Counter Machine That Can Handle Your High Daily Coin Volume
Counting banknotes, even if one must do it by hand, is not a very difficult task — in fact, with practice, it can be done rapidly. The introduction of machines makes it even faster. When it comes to counting coins, though, doing the task by hand is both tedious and incredibly time-consuming. To use a coin counter machine, though, you must be able to trust that it is both accurate and reliable. Accuracy is crucial because if the machine mistakenly sorts coins into the wrong pile, it can cause a variety of problems. Reliability is on the same level of importance — no employee or manager wants to contend with a machine that jams regularly, or goes down in the middle of a busy business day.
Finding equipment that "just works" paired with a responsive service plan is a winning combination. At Abacus Cash Systems, we have supplied many businesses across thousands of locations with everything necessary to accurately count the coinage and cash they see every day. From casinos that need reliable equipment to process pokie pay-outs to other types of businesses, we have an automatic coin counter that can fit into your organisation. How do these machines ensure accuracy when you need to process a huge volume of change?
Important features to look for in your new coin counter
It all comes down to the internal mechanism. These must be able to reliably move coins from the automatic hopper into the sorting area, separate the coins into the correct denominations, and count them as they pass through the machine. The Abacus CS-95 and the CS-95+ offer superb, rugged solutions for high volume environments such as casinos. When you need a change counter machine that can rapidly process huge bins full of coins, these units perform very well.
The CS-95+, for example, not only features an automatic feed, but its hopper can hold up to 5000 coins — and it counts 2500 coins a minute! In other words, it makes quick work of even the most demanding and taxing counting tasks. It is easy for users to open for cleaning and clearing jams as well. Of course, we also offer our long-term service support — if your unit ever breaks, we can be there to fix it with qualified technicians.
Take advantage of a premier service from Abacus Cash Systems
With our focus on being a leading provider of technology for simplifying the cash-handling operations of a business, Abacus brings these useful coin counter features to businesses like yours. Whether you're tired of an old and unreliable piece of equipment or your company has expanded into a new area, and you face new demands, we can work together to supply the ideal products. More than just a product provider, though, we also provide options for servicing our items and a full range of other makes and models, too. When we make a sale, we don't turn away and look for the next client — we keep on supporting our customers. To find out more, contact us today.