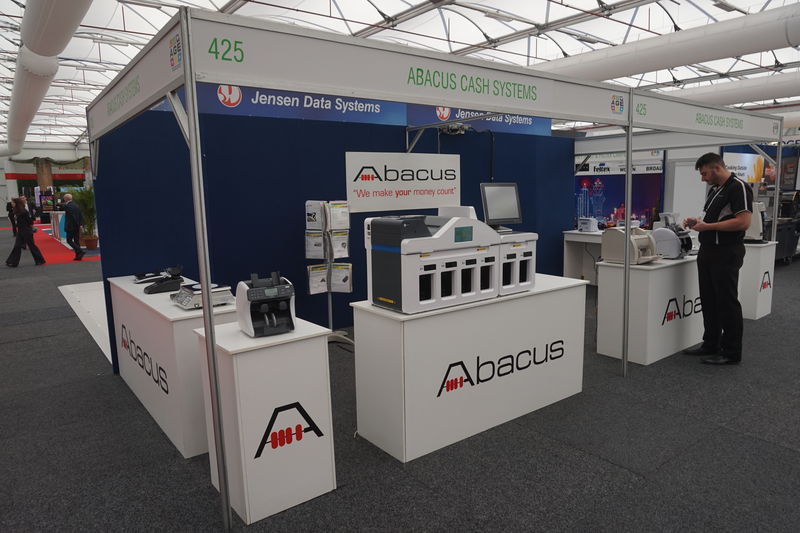 Cut Down on the Inaccuracies of Note Counting. Stop Handling Cash by Hand with a Banknote Counting Machine
A high-profile business such as a bank or credit union sees a lot of physical cash every day. Whether it's coming in or going out, there's so much money that exchanges hands between your tellers and customers. It's hard to keep an accurate count on all that cash throughout a busy workday, and it can result in some stressful situations at the end of the day. When business hours are over, that's when the critical part of the job begins. You and your tellers must count, sort, handle, and deposit all the cash that's come in through your cash registers during that day and you must do it with 100% accuracy. If your tellers lose or miscount a single banknote, it can make your reporting and accounting data completely inaccurate, leading to more significant issues in the future.
In a cash-centric business such as a bank, there's no reason for your tellers to be manually counting cash, especially not in the 21st century. Now, there are so many ways to quickly and accurately calculate the money that comes into your business. Cash automation systems have been designed to handle, count, and sort money – whether in note or coin form – allowing for employees to focus on other aspects of the business and for the back-office operations to be less time-consuming. At Abacus Cash Systems, we sell a banknote counting machine that automates the entire counting process so that you don't have to rely on your tellers for accuracy.
This Cash Counting Machine Eliminates Employee Error
You spent countless hours interviewing and checking up on potential employees, finally deciding to hire the ones that you believe will benefit your bank and lead to its increased success. No one is saying that you could eliminate the need for these valuable employees through cash automation, but these systems help alleviate employee error and free up their time. This is time that can be spent doing other important tasks for your business.
More importantly, our note counting machine eliminates the chance of employee error when manually counting money. After a long day, your tellers are tired, and their eyes aren't seeing what they did eight or ten hours ago. Maybe they drop or miss a banknote while counting a large stack of cash. Perhaps they merely calculate incorrectly or mark the incorrect sum of money down on the daily reporting. While mistakes happen, these types of errors can't happen in a bank environment. You need perfect, accurate data for your accounting purposes and a note counting machine can ensure that you get it.
We Offer a Wide Range of Cash Automation Systems
Banknote counting machines are merely part of the full range of automation systems we supply to retail shops, banks, and casinos throughout the world. We offer cash recycling machines and systems, coin counting machines, counterfeit detectors, and cash scales. Whatever your bank or retail business needs for more accurate cash counting and handling, Abacus Cash Systems can help.
If you're in need of cash automation machines, give is a call on 1300 227 479.