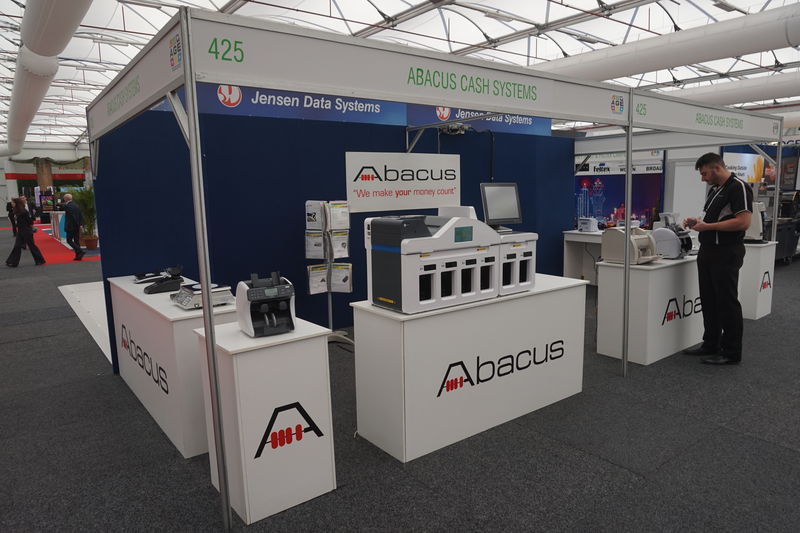 Improve Speed & Accuracy While Reducing Note Handling with an Advanced Banknote Counter Machine from Abacus Cash Systems
Numbers are everything in a business place that conducts many transactions in cash. Casinos, banks, clubs and more — all these places receive many banknotes from their customers and clients. Keeping track of the amount of cash in-house, while accurately reporting what flows in and out daily, is a vital part of staying afloat and ahead of the game. With so much money to handle, though, counting by hand is just not feasible. With that in mind, a reliable banknote counter machine is an important piece of equipment for any back-office clerk or teller.
Using such a machine demands the ability to perform reliably and with high accuracy. If you cannot be confident in the count, what value does it add to your business? Casinos especially put many a note counter into high demand, high volume scenarios; as a result, it's no surprise when one wears out or breaks. Abacus Cash Systems has a well-developed understanding of the cash counting needs many businesses have. As a result, we have a robust product line featuring mature technology ideally suited for use in these most challenging environments. As simple a tool as a banknote counter may seem on the outside; it is worth taking the time to choose which models to employ.
Choosing the right note counter machine for your business
Do you need to count, or do you need to sort? Not every note counter can accomplish both at once. Some are meant merely to rapidly riffle through a stack of bills of the same denomination to give you a final count. Abacus offers more than just these basic banknote counters, with more advanced units such as the ML-1V mixed counter. Using cutting-edge contact sensors for image recognition, this unit can visually identify and separate bills into neat stacks of each denomination. With the ability to handle up to 20 different currencies, it is an essential tool for exchanges and businesses that deal with foreign customers. Additional optional features make it an even more powerful device, such as counterfeit detection. Effortlessly check the authenticity of every note while counting. Powered by robust software and featuring an easy-to-use touchscreen for operation, this is just one of the diverse options Abacus can provide for your business.
Seek professional advice: enquire about our products today
Not sure which type of note counter machine would perform best in your business? It never hurts to ask — the Abacus team is always willing to put our minds to such a problem. In fact, we always aim to supply custom-tailored solutions designed to integrate as closely with your own procedures and systems as possible. It may be that a mixture of equipment will work best, or you may only handle particular denominations — so a basic banknote counter may suffice. How many will you need to manage operations, though? Let us begin to analyse the information to determine the answer to your questions. Reach us today on 1300 227 479.