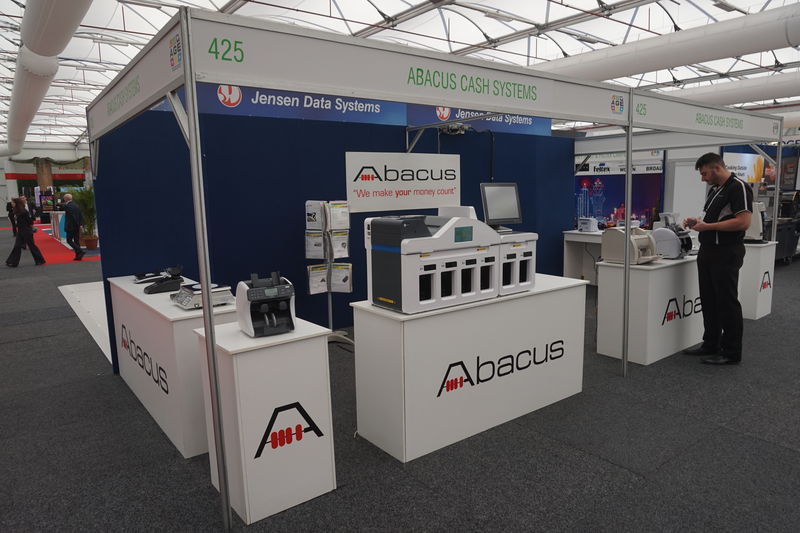 Why Your Business Needs a Banknote, Coin, or Money Sorter
Every business wants ways to save time and improve productivity and efficiency. Every company wants safeguards that can prevent clerical errors or other mistakes that result in monetary losses. Yet, despite the impulse to cut wasteful processes and improve accounting accuracy, many companies are still not taking advantage of money sorters.
At Abacus Cash Systems, we sell a range of different money handling systems—including coin sorters, banknote sorters, scales, dispensers and more. Since 2004, we have been offering businesses reliable solutions to assist with their cash handling. Machines we sell have since found their way into banks, clubs, casinos, retail stores, cash-in-transit companies and more.
The Perks of a Money Sorter
Why does your business need a note sorter? This kind of machine can bring a variety of different benefits to the table. Here are just a few of the reasons that you should consider investing in a money sorter for your business.
They save time: The banknote sorters we sell at Abacus are swift and reliable. Instead of requiring your employees to painstakingly count every note in the cash register at the end of the night, our machines do it for you. They also do it a lot faster: most sorters are capable of processing more than 1,000 notes per minute. No human can rival that speed—or even come close to it—which means that using a note sorter to count your money is way faster than doing it manually.
They are accurate: The money sorters we sell at Abacus Cash Systems have been tested and trialled in banks to prove their accuracy. They remove human error from the equation, eliminating counting errors and discrepancies that often lead to accounting losses.
They are easy to use: There is a note sorter for every business. Some are bigger and more robust, while others are easy-to-use table top machines. If you are worried that your employees will struggle to get the hang of cash sorters, fear not: Abacus can provide you with an intuitive machine that is right for your business.
They have extra features: Many banknote sorters come with bonus features that will be beneficial for your business. Some sort coins in addition to notes, while others have counterfeit sensors crafted to detect fake notes.
They make recounts straightforward: Some businesses like to have multiple people count the money before recording exact amounts or taking it to the bank. When you are dealing with hundreds or thousands of notes and coins, these recounts are time-intensive. When you can use a fast-paced money sorter, the entire process will only take a few minutes.
Learn More about Our Money Handling Machines at Abacus
Are you interested in learning more about the banknote sorters and other money handling machines we sell at Abacus Cash Systems? We would be happy to walk you through our product inventory and help you find the devices that are right for you. Call us on 1300 227 479 to speak to one of our representatives.