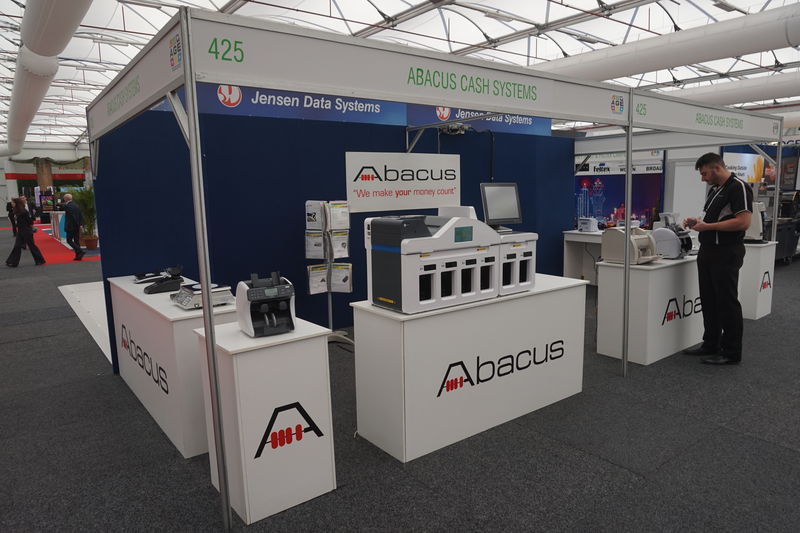 Having Problems with Your Cash Dispensing Machine? Call Abacus Cash Systems for an Urgent Service
When your cash dispenser isn't working correctly, it can throw a wrench in your business's day-to-day operations.
Perhaps you have a cash dispenser machine in the lobby of your bank office, to make it easy for customers to withdraw cash from their accounts. Or maybe you have a change machine in your parking garage, to allow visitors to pay with multiple denominations of notes and still receive exact change. Either way, an out of order cash dispensing machine can slow things down or even bring them to a grinding halt.
Get Your Cash Dispenser Fixed ASAP
So, what do you do when your cash dispenser machine goes down? Who do you call for help and service?
At Abacus Cash Systems, we hope you will call us. We pride ourselves on staffing an extremely experienced team of technicians—both in Australia and New Zealand. If you are struggling with a broken or malfunctioning cash dispensing machine, just give us a ring. We will get a technician to your location as soon as we can inspect the system, diagnose the problem, and find a fix.
Know that when you call Abacus Cash Systems for a cash dispenser repair, you don't have to have an Abacus product. While we sell our own change dispensers, banknote sorters, money scales and other cash handling systems, we also have a vast knowledge of the makes and models of our competitors. Indeed, we provide each of our technicians with ongoing training of all types of currency handling equipment—whether it comes from the Abacus brand or not. As a result, our technicians can service any cash dispenser machine, no matter where you bought it originally.
In addition to being incredibly versatile, our technicians are also fast. Since we got our start in 2004, one of the cornerstones of the Abacus Cash Systems brand has been speedy, responsive service. We know that machine downtime—especially for cash dispensers—can hurt productivity and even leave you unable to operate certain parts of your business. When you call us for a cash dispensing machine repair, you can expect minimal waiting time. We want to get you back up and running as quickly as we can.
If your cash dispenser machine still seems to be working but is exhibiting some odd behaviours, give us a call at Abacus anyway. We are easy to reach and can provide some troubleshooting assistance telephonically. If during your phone call we determine that more extensive repairs or servicing are necessary, we will send a technician.
From New Cash Systems to Superb Ongoing Service, Expect the Best from Abacus Cash Systems
Whether you need a new cash dispenser for your business or a repair for an existing system, you can always expect the most from Abacus Cash Systems. Customer service is vital to us, whether that means guiding a new buyer towards the right banknote sorter or assisting an existing client with an uncooperative system.
If you do need to schedule a service for your cash dispensing machine, click here and fill out the contact form.