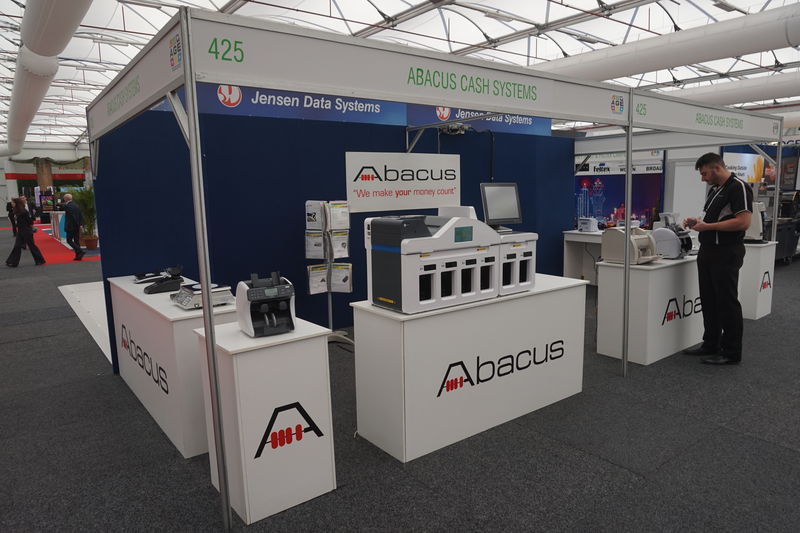 Count the Money in Your Till Faster with Note Scales and Coin Weighing Machines from Abacus Cash Systems
What if you could count the coins in your cash register without taking them out of the till, or calculate the full dollar amount for a stack of banknotes without having to unbundle them? With money weighing machines, both are possible. Counting money by weight is still very much in vogue, and thanks to coin scales and note scales from companies such as Abacus Cash Systems, it probably will be for a very long time.
The Advantages of Money Scales
At Abacus Cash Systems, we carry a range of different cash counting and handling machines. These machines range from coin counters and banknote counters to money sorting- and packaging machines. Our coin counters and banknote counters are sophisticated ways to get accurate dollar counts for your coins or notes.
The core advantage of using money scales to calculate coins and banknote sums is that they can often do both. Most coin counters can only count coins. Most note counters can just count banknotes. While these systems can count hundreds or even thousands of coins or notes per minute, and while they can deliver extremely accurate results, some businesses prefer an all-in-one solution.
Abacus offers several money weighing machines that include functions for both coin weighing and banknote weighing. These systems are perfect for retail stores or restaurants that want to count their cash drawers in a matter of minutes without having to pull out multiple pieces of hardware. Start emptying your drawer and putting different banknote bundles or tills on the scale. The machine will keep a running tally of your cash drawer's total value, also saving you from pulling out a calculator or doing mental math.
How do coin scales and note scales know what coin or note denominations are being weighed? With Abacus weighing machines, you have two options. One option is to input the denomination manually yourself. This option is useful if you are just weighing a few stacks of notes.
The second option is to let the system cycle through coin and note denominations, starting at the low end and moving upward from there. This choice is perfect for calculating your cash drawer totals and keeps the counting process going at a steady clip. In most cases, this method will allow you to count your entire cash drawer in less than two minutes. No human can manually count money that fast.
Try out an Abacus Money Weighing Machine to Simplify Your Cash Handling Processes
For small businesses, counting money isn't complicated, but it can be time-consuming. Coin weighing machines and note scales can expedite the process—especially with an all-in-one product such as the Abacus NCS-50. When you can count all your money on the same machine, you keep things simple and fast—and save yourself the hassle of shopping for and paying for two different counters!
Are you interested in learning more about Abacus and our coin and note money scales? Give us a call on 1300 227 479 today.