---
SIRIO 18 High Speed Coin Wrapping Machine
The SIRIO is a high speed heavy duty coin wrapper. It will wrap up to 18, 25, or 30 rolls per minute. The SIRIO uses a unique, precise coin stacker design to ensure that all coins are neatly stacked at high speed.

FEATURES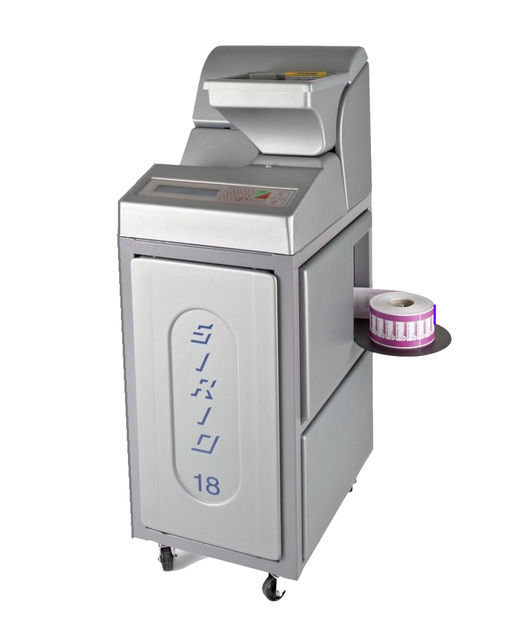 Simple to use with little or no training
Alphanumerical display to show working and error messages
Totally controlled by an innovative software; no user hand operations
Counts at speeds of up to 1500 coins per minute
Large, easy to read graphic LCD
User programable batch stops
SPECIFICATIONS
Wrapping speed: 18, 25 or 30 rolls per minute.
Denominations 5c, 10c, 20c, 50c $1.00, $2.00
Hopper Capacity (Sirio18 & 25) 
up to 4,500 coins approx.
(Sirio 30) 
up to 7,500 coins approx. 
Dimension (Sirio18)
(W) 460mm, (H) 1130mm, (L) 560mm
(Sirio25 & 30)
(W) 580mm, (H) 1150mm, (L) 670mm
Net Weight(Sirio18)
90kg
(Sirio25 & 30)
140kg
Click here to enquire about this product