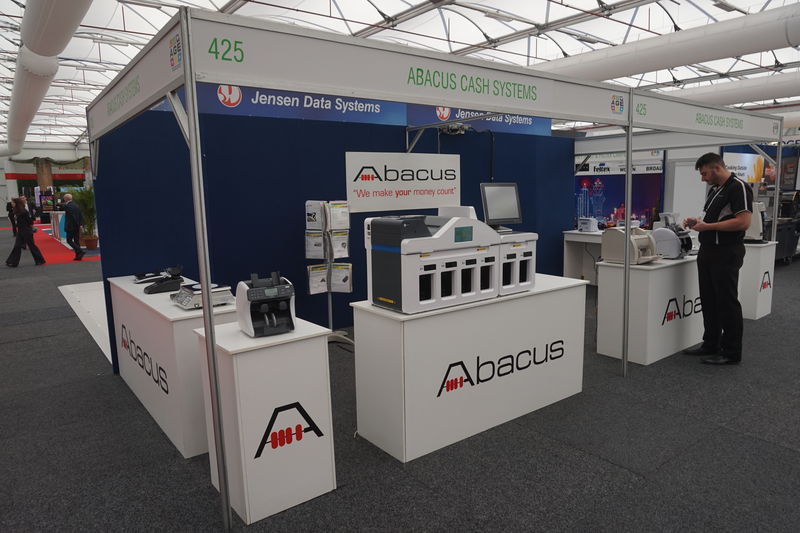 Make it Easy for Customers to Get Their Hands on the Banknotes and Change They Need, with Coin and Note Dispenser Machines from Abacus Cash Systems
From coin dispensers to ATMs, automatic money dispensers are helpful in a variety of situations. Perhaps your business is reliant on customers receive exact change. Parking garages, arcades, casino floors and tollbooths are examples of systems or places in which change is still necessary, but where not having exact change might be a problem. ATMs, meanwhile, are useful for banks because they mean that customers can get cash without taking up a banker's time.
Simply put, note and coin dispenser machines automate processes that would otherwise require the presence of a teller. They make it easy for customers to get access to the money or exact change they need, without costing your business the money to staff another position.
Abacus Cash Systems: Your Source for Coin and Note Dispensers in Australia and New Zealand
If your business needs a reliable coin or note dispenser in Australia or New Zealand, then Abacus Cash Systems can help. We have been providing businesses with a range of cash handling machines since 2004, ranging from money counters to sorters to counterfeit detectors. Our job is to streamline and simplify every phase of the cash handling process. That includes getting the right notes and pocket change in the hands of customers, hence our focus on note and coin dispenser machines.
We can customise our systems to suit the specific needs of your business. For instance, say you need a coin dispenser machine for your carpark or parking garage. We carry a variety of different change machines, with varying capacities of coin and loading methods, depending on your needs and preferences.
We can also format and program your machine so that it knows what denominations of coins to return to customers. Some of our change machines are ideal for situations where you want to provide note change and just a single denomination of coins. Others allow more freedom with denominations.
The bottom line is that not all coin or note dispensers are the same—even if they may seem that way to customers! At Abacus Cash Systems, we can explain the differences from one system to the next, regarding function, loading, denominations, weight, size, and capacity. By having a conversation about where you are going to place the dispenser, what purpose it will be serving and how much traffic you expect the machine to see on a daily or weekly basis, we can help you choose the right dispenser for your business location or site.
Make an Enquiry with Abacus Cash Systems Today
If you need a note or coin dispensing machine in Australia or New Zealand, submit an enquiry to Abacus Cash Systems today. We look forward to learning more about your business and finding the best way to help you. To get in touch, fill out our enquiry form or give us a call on 1300 227 479.